Whether you are in need of a luxury motor coach, party bus or exotic limousine service, the Limopages Directory is your "one stop shop" for event planning and travel services worldwide. Find party and wedding planners, honeymoon travel resources, super stretch SUV limos and party bus limousines. Come take a ride on the Limopages to find all event planning, travel & limousine rental services.
No Fees | No Registration | Place a quick search & get started!
Find Party Bus, Sedan
or Limousine Services


Whether you are planning a trip in the UK or a wedding limousine in New York, Washington DC, Ontario, London or any other part of the world, it's easier than ever to find all event planning, travel, and limousine services in your city. Stop bouncing between websites to find the best party bus or honeymoon vacation! Take a ride on our Event Planning, Limousine Service & Travel Guide today!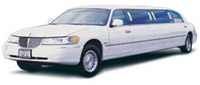 Arlington, TX
Arlington, VA
Atlanta, GA
Austin, TX
Baltimore, MD
Boca Raton, FL
Boston, MA
Bronx, NY
Charlotte, NC
Chicago, IL
Cincinnati, OH
Cleveland, OH
Colorado Springs, CO
Columbus, OH
Covington, KY
Dallas, TX
Denver, CO
Detroit, MI
Freehold, NJ
Fort Worth, TX
Hoboken, NJ

Honolulu, HI
Houston, TX
Indianapolis, IN
Jacksonville, FL
Kansas City, MO
Las Vegas, NV
Long Beach, CA
Long Island, NY
Los Angeles, CA
Manalapan, NJ
Manhattan, NY
Memphis, TN
Mesa, AZ
Miami, FL
Milwaukee, WI
Minneapolis, MN
Nashville, TN
Newark, NJ
Oakland, CA
Oklahoma City, OK
Orange, CA

Orlando, FL
Philadelphia, PA
Phoenix, AZ
Queens, NY
Sacramento, CA
San Antonio, TX
San Diego, CA
San Jose, CA
San Francisco, CA
Seattle, WA
Somerset, NJ
Tucson, AZ
Tulsa, OK
Virginia Beach, VA
Toronto, ON
Mobile, AL
Phoenix, AZ
Birmingham, AL
Tucson, AZ
Oakland, CA
San Diego, CA

Napa Valley, CA
San Francisco (North Bay), CA
Anaheim, CA
Burbank, CA
El Cajon, CA
Round Rock, TX
Fort Worth, TX
Spring, TX
Clearwater, FL
Daytona Beach, FL
Fort Myers, FL
Jacksonville, FL
Miami Beach, FL
Naples, FL
St. Petersburg, FL
Tampa, FL
West Palm Beach, FL
Mobile, AL
Birmingham, AL
Phoenix, AZ
Scottsdale, AZ

Little Rock, AR
Aspen, CO
Vail, CO
Hartford, CT
Greenwich, CT
Newark, DE
Wilmington, DE
Washington, D.C., DC
Metro Atlanta, GA
Savannah, GA
Honolulu, HI
Big Island, HI
Boise, ID
Chicago (North), IL
Waukegan, IL
Buffalo Grove, IL
Cook County, IL
Evanston, IL
Event & Travel Search
Now easier than ever to find event planners, caterers, DJs, wedding consultants, vacation deals, hotels & more.

Event Planning
Limousine Sales
| | |
| --- | --- |
| | Limos, vans, town cars, stretch SUVs, coaches, limousine buses wanted and Limos for Sale |
Business Classifieds
| | |
| --- | --- |
| | Financial Services, Insurance, Wedding Announcements, Jobs, Limo Builders Classified Ads |
Partner Listings
| | |
| --- | --- |
| | Stand out and reach target markets - Add your company to the side of virtually any page. Sign Up! |