LimoPros sites receive 2,000,000 page views per year from visitors looking to rent Limo's, Buses, Shuttles and other transportation each year.
LimoPros.com has the highest Page Ranking in the Limo Industry from Google.
6000 listings appear on Google that link to LimoPros City & State pages. We create limo web traffic for every major city in the USA and Canada.
You can display your company name and telephone number on a city directory for 50 to 80 cents per day.
Our site allows visitors to acquire numerous bids on transportation needs and we forward those leads to LimoPros affiliates within minutes. We know many customers would like to call our limo affiliates directly to save time hence we offer the directory to list your limo company in the city that you work.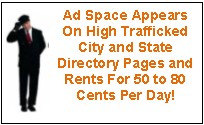 Consumers search Google for a limo transportation for a particular city and state. LimoPros is listed on Google for most City or State pages under Limo + City or State. These listings on Google and from many feeder sites links to the City and State Directory pages on LimoPros.com.
LimoPros directory pages offer the consumer a form to retrieve quotes from multiple LimoPros Affiliates. and displays directory listing on the left side of these pages.
Many visitors who arrive at LimoPros pages want immediate telephone communication from limo company in their city. Thousands per day search the LimoPros city pages for telephone listing and or links to the website in their city.
All directory listings are labeled "Featured Limo Affiliate For City or State". LimoPros rents that directory space on a yearly basis. Advertising rates vary by the traffic each page receives.
All directory listings must register with LimoPros to do that click here.
To find cost of directory space for your city search your state on left and click to the city location. All directory rental amounts are listed on the display. When you found ad space you want to register and create your ad and pay for the space.
All Advertisers are required to confirm that they have read the terms and conditions. We offer three directory listing for each city and state.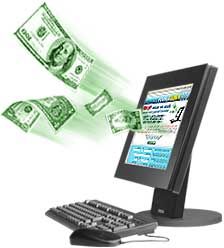 Limo Companies who desire leads from LimoPros sign up as affiliates.
These affiliates specify the geographical area covered and vehicles owned.
LimoPros site attempts to match consumer's needs with Limo company's capabilities.
Our matching service covers the USA and Canada and hundreds of affiliates.
Consumers can fill form and request quotes from a number of Affiliates.
The consumer form specifies name, address, telephone, email, equipment requested, number of occupants, location of pick up, drop off and hours of service.
Affiliates pay .99 cents when consumers request a quote from them.
All leads are invoiced monthly and deducted from deposit.
All affiliates are required to display LimoPros banner on personal website.
Event & Travel Search
Now easier than ever to find event planners, caterers, DJs, wedding consultants, vacation deals, hotels & more.

Event Planning
Limousine Sales
| | |
| --- | --- |
| | Limos, vans, town cars, stretch SUVs, coaches, limousine buses wanted and Limos for Sale |
Business Classifieds
| | |
| --- | --- |
| | Financial Services, Insurance, Wedding Announcements, Jobs, Limo Builders Classified Ads |
Partner Listings
| | |
| --- | --- |
| | Stand out and reach target markets - Add your company to the side of virtually any page. Sign Up! |